I used Close To My Heart's "My Creations Album" to make this personalized calendar using Simple Pleasures level 1 paper pack and our August '08 stamp of the month.I also used antique brads, spiral clips, photo clips, and the brown ribbon rounds.The stamping was done with desert sand ink; the white core of the card stock was exposed by aggressive sanding technique to tie in the white of the album base cover.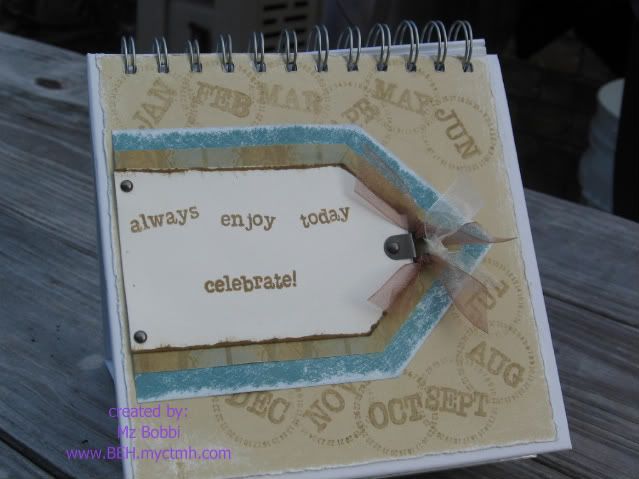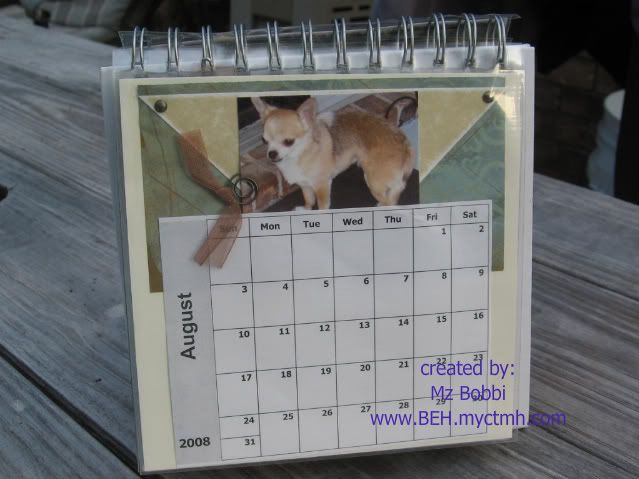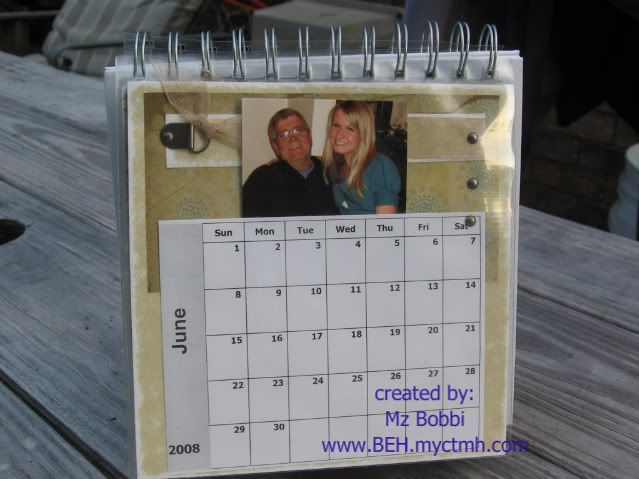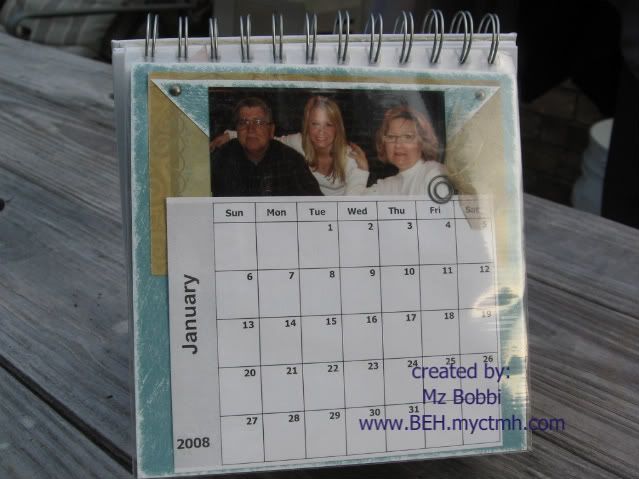 The 4 layout pages displayed (January, March, June, and August) are the 4 different layouts used 3 times for this calendar.
Our CTMH stamp of the month for Aug is used on the front cover. The month names are 2nd generation stamping technique with desert sand ink.
The pictures are of me, my husband, my twin daughters, and my sweet little Chihuahua, Nugget.