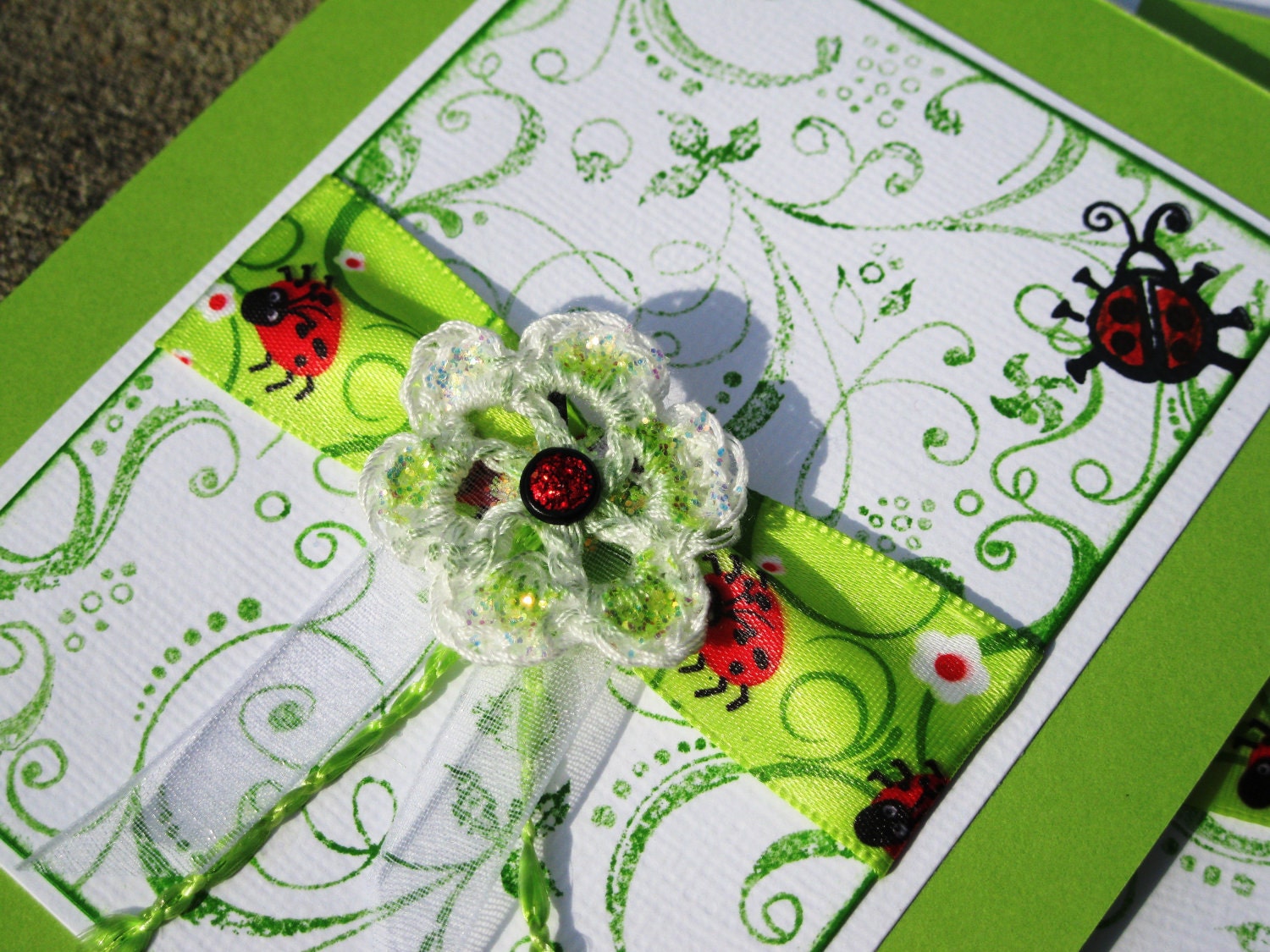 Close up of one of the note cards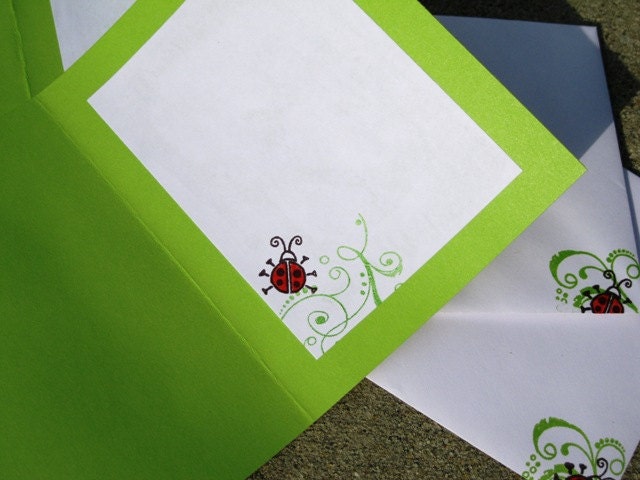 I made these hand stamped note cards for a friend; she wanted something with a lady bug design to put into a basket of Mary Kay products she was making for one of her clients. I also made a gift box with a clear acetate lid to hold the cards. Her basket looked fabulous....what a great idea!
I liked this set so much that I made another set to sell on
Etsy
. All stamp images are from Close to My Heart; the only products used that aren't CTMH are the ladybug ribbon and the red Stickles glitter which are both from Michaels Arts & Crafts Store.
~ Embellished with bright green ribbon decorated w/red ladybugs
~ Hand stamped green flourishs on front of note card
~ A stamped ladybug image highlights the front of each card as well as on the inside of note card
~ a CTMH white crochet flower (with added glitter) centered on the front with lady bug ribbon & bright green CTMH crocheted fibers
~ Envelope also has a hand stamped green flourish in the corner with the stamped & red hand colored ladybug to match note card.
Thanks for stopping in here at my Paper Creations Den. If you have a chance to click on the 'thoughts' link below to let me know you've stopped in I could then follow your link to take a peek at what you have going on. Again, thanks bunches...hope you found something here to inspire your creative energy. :)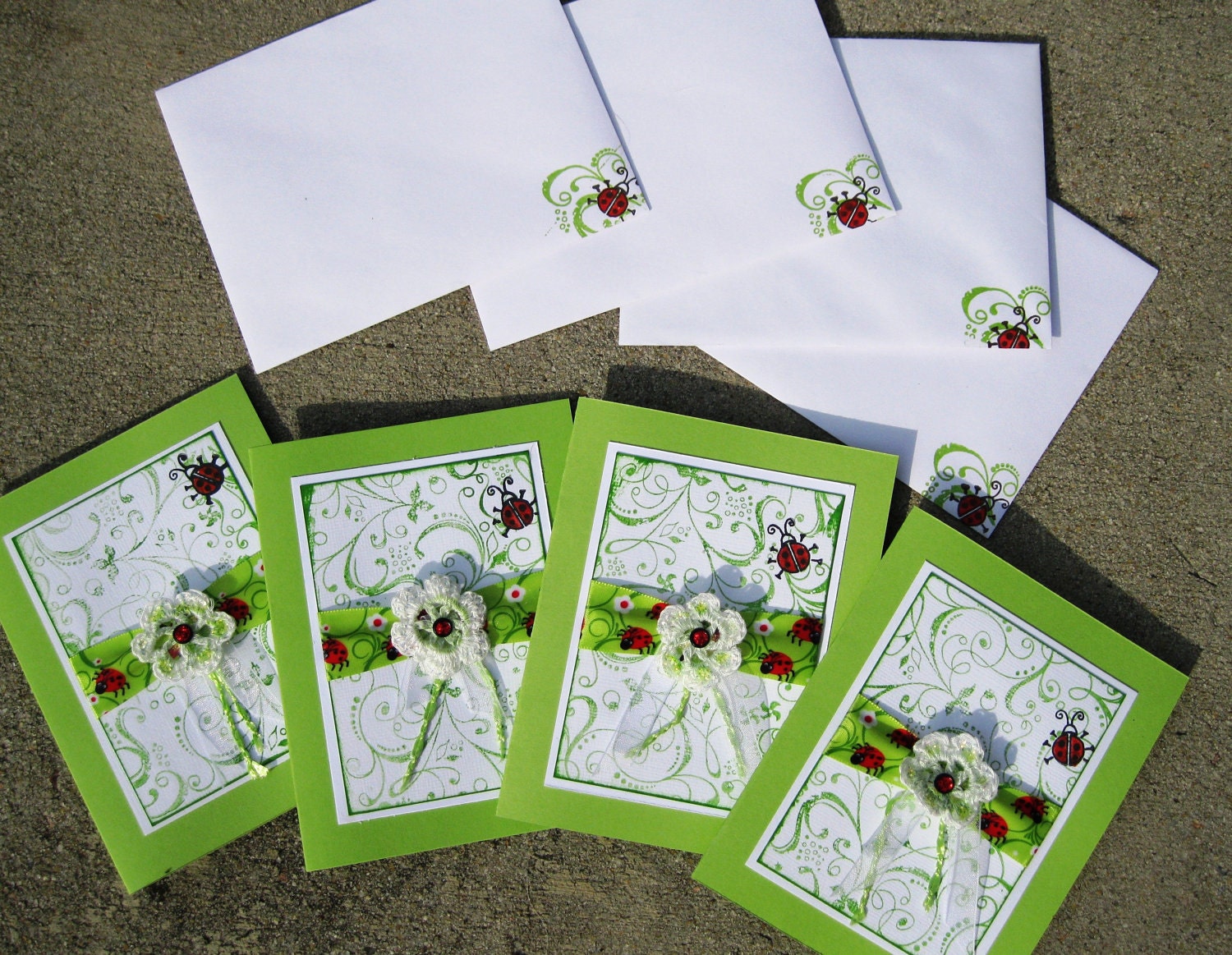 Set of note cards with matching envelopes